I sat down with the Warhammer Chaosbane private beta during the weekend it was on, and managed to get just under two hours in. Now I have played plenty of these types of games before, Baldur's Gate Dark Alliance 1 & 2, Diablo 1-3, Champions of Norrath, Path of Exile, Torchlight, Marvel Ultimate Alliance 1 & 2, Sacred 2 and Titan Quest. So I like to think I have some experience with the genre.
One thing that you can notice immediately is that the setting takes a break from the End Times and the time of Karl Franz. It is based during the time of Magnus the Pious who united the empire against Asavar Kul, which is a while before the time that the likes of Warhammer Fantasy and Vermintide take place in. The change of setting is neat and makes for a nice new story. The story is shaping up to be really cool, but I will get to that later.
Now what isn't new are the character choices, Imperial Soldier, High Elf Mage, Dwarf Slayer and Wood Elf Ranger, where have I seen that before? Probably everywhere. I don't fault the developers for these choices as they are iconic roles that compliment each other very well, but I always want to see more unique things. A Warrior Priest, Witch Hunter, a White Lion of Chrace, a Swordmaster of Hoeth, Dwarf Runesmith, Bretonnian Knight, things like that. Dwarf Slayer is probably the most unique of them and I can always applaud that, as well as the High Elf to some degree cause I love High Elves in the Warhammer Fantasy setting. Also some people might point out these were lots of the things that were playable in Warhammer Online: Age of Reckoning, to which I have to say, yes they were and it is too bad that game isn't around anymore. That is a whole other thing though..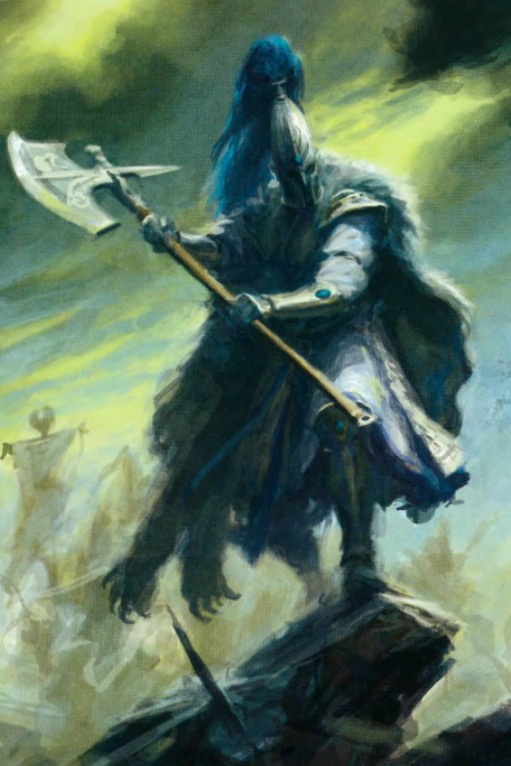 The other issue I find is the lack of equipment diversity, something about the Imperial Soldier not being able to wield a great sword sits wrong with me. Of course there is build diversity with skills, but equipment goes a long way in games like this, so you want to see as many different weapon options as possible without overkill. While I was playing I was definitely driven to get all the loot I could, so it wasn't a BIG issue, it was that I just wanted more options. However, I don't want to sell short the amount of skills and powers available though because there are a lot that sound like lots of fun later.
Those two points are my only real critiques and that's all they are, they aren't what I would really call negatives. As for positives the combat itself flows nicely and is satisfying. The two classes available for the private beta, Imperial Soldier and High Elf Mage, both were fun with the Mage being the best for me. Flinging spells will always be more than just being the dude with a sword who can hit them in slightly different ways, but that is just me. The classes all have their unique skill mapped to the space bar by default, the Mage lets you manually direct spells which can let you really blow up specific enemies. This was a fun mechanic for the Mage and definitely helped to keep me going. The game looks and feels good, as well as being completely Warhammer in all of its facets. The combat in general is quick and satisfying, giving you just enough enemies to feel powerful as you carve through groups of them.
My greatest compliment I can give this game is that I love how the story is presented with the art style and narration of the cut scenes. They look and sound phenomenal, I absolutely adore them.
Honestly the voice acting and story telling is very compelling to me. The story for the Imperial Soldier was honestly so awesome and appealed to me in so many ways, too bad I couldn't get into his game play as much as I got into the Mage. I just hope the game has so much of this story telling because I just love the way it is presented. The launch unfortunately has the different editions that get you different levels of access to the game which is something that I have never liked when it comes to releases. It isn't a big deal though, and nothing to really be complained about though since you see it everywhere.
In conclusion I think this game has lots of potential, but I honestly find it hard to commit to at its price point ($66.99 CAD.) Honestly I want to say it is wholly worth this price point, but with so many competitors in the genre it can be a hard sell, especially when it feels like it doesn't do all that much for new experiences since you can be the Imperial Soldier or Wood Elf Ranger archetypes in so many other places. If you are a massive Warhammer Fantasy fan I would definitely recommend it especially if you like these kinds of games because the setting and storytelling is just top notch.  I hope to see something that really pushes me onto the 'must purchase' side, but it would definitely help if my friends also got it… though the playing with friends argument can make ANY game better. Warhammer Chaosbane could be a really awesome experience, especially with the awesome storytelling, but time will tell if it is worth the price point.